About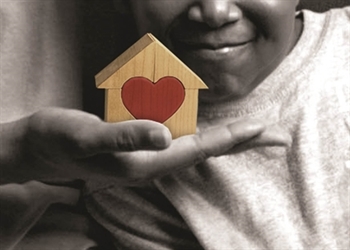 Established in 1983, Community Housing Advocacy & Development (CHAD) is a 501(c) 3 nonprofit corporation that provides quality, affordable, long-term rental housing to income qualifying, hardworking individuals and families who struggle to support themselves. CHAD owns, leases and manages over 500 units in 175 properties in 30 west suburban communities that represent a range of affordable housing opportunities including single family homes, duplexes, apartments and townhomes and provides professional property management services to over 1,100 residents. CHAD offers below market rents to income qualified applicants.
CHAD does not receive any government, county or municipal funding for its operations (primarily property management and maintenance) nor does it receive any public funding for long-term rental assistance to low wage and fixed income households. Rather, CHAD relies on grants, public and private donations and corporate sponsorships to bridge the operating gap between revenue generated from offering below market rents and fair market costs to maintain its housing inventory.
CHAD operates as a rental property management company with a charitable focus of providing rental assistance, in the form of below market rents. We rent our properties to income qualifying low and moderate income households, who are otherwise cost prohibited from obtaining affordable housing in Chicago's desirable western suburbs. Prior to renting from CHAD, these households have historically paid a greater portion of their income on housing and basic necessities than what they could reasonably afford. Residents pay 15-30% below the fair market rent, collectively saving them more than $1,000,000 annually.
CHAD is committed to Equal Housing opportunity for all applicants and we comply with the Federal Fair Housing Act. CHAD does not discriminate on the basis of race, color, religion, sex, handicap, familial status, national origin or age. To be eligible to live in CHAD housing, all applicants must meet certain income and other admissions criteria based on the funding restrictions for each property and CHAD's additional criteria.
Support CHAD
Please help provide affordable housing to more than 1,100 people each year.