CHAD Uncorked
11/4/2016 6:30 pm – 9:30 pm
Cantigny Golf, Red Oak Room
27W270 Mack Road Wheaton, IL 60189
Save to your calendar
---
Tip A Glass In Support Of Affordable Housing
Join us for a delightful evening of hors d'oeuvres and special wine tastings, accompanied by a spectacular auction, raffles and entertainment.

CHAD is the largest nonprofit organization in Chicago's western suburbs that provides affordable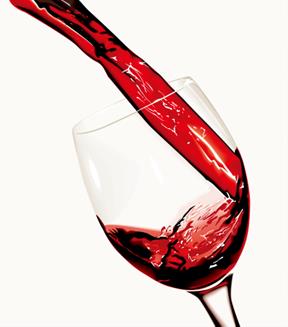 rental housing opportunities for hard working individuals and families that struggle to support themselves on low and moderate wage earnings. You're support for this event can make a difference in the many hardworking individuals that form the backbone of our communities by providing them with the stability they need to succeed. We sincerely hope you will support this event.
CHAD "Uncorked" benefit attendees will enjoy a variety of international wines and sampling of savory hors d'oeuvres. In addition, we will be sampling a number of holiday wines that can be paired with your favorite holiday meals. The event will also feature a silent auction of various wine-paired gift baskets and a short program to tell you more about CHAD and how the organization impacts individuals and families, local businesses and our communities, as a whole.
---
Ticket packages
Cabernet Sauvignon: $500 (10 tickets + full-page color ad in program)
Chardonnay: $250 (5 tickets + half-page color ad in program)
Pinot Noir: $150 (2 tickets + quarter-page color ad in program)
Zinfandel: $100 (2 tickets + listed as individual supporter in program)
Merlot: $50 (individual ticket)
---
We hope you will join us for a fun and entertaining evening to "Tip A Glass In Support Of Affordable Housing".
Form more information download the 2016 CHAD Uncorked Wine Tasting & Benefit Auction brochure or contact Ceceila Batiste at cbatiste@chadhousing.org or (630) 456-4452 Ext. 225.
Support CHAD
Please help provide affordable housing to more than 1,100 people each year.
Email updates
Join our list to receive announcements, news, and updates.