5th Annual CHAD Uncorked Wine Tasting & Benefit Auction
News release (Tuesday, July 25, 2017)
Tip A Glass In Support Of Affordable Housing
When: December 8, 2017 (6:30-9:30pm)
Where: Cantigny Golf, Red Oak Room, Wheaton, Illinois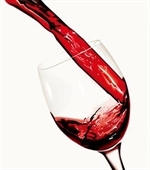 Community Housing Advocacy and Development will host our 5th Annual CHAD "Uncorked" Wine Tasting & Benefit Auction on December 8, 2017, at the Red Oak Room of Cantigny Golf in Wheaton.
Our Benefit will be a delightful evening of hors d'oeuvres and special wine tastings, accompanied by a silent auction, raffles and entertainment. Our financial goal is to raise over $15,000 to support CHAD's mission of providing affordable housing throughout the DuPage area. Helping more than 1,100 hardworking individuals and families find affordable housing is a life changing opportunity.
Support CHAD
Please help provide affordable housing to more than 1,100 people each year.
Email updates
Join our list to receive announcements, news, and updates.