Ways to give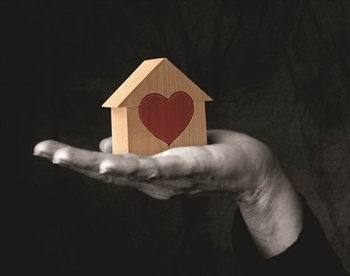 As the largest nonprofit supplier of affordable housing in Chicago's western suburbs, CHAD derives a large portion of its revenue from rent collections. However, the rents we collect are set below fair market and therefore do not cover the actual costs of maintaining our properties. As a result, CHAD is under continual financial pressure for financial support from private and public donations, corporate contributions and sponsorships, and grants to help close the operating gap. Because of this, we need your support today in order to keep offering our vital housing services at below market rents to those individuals and families who are struggling to support themselves.
CHAD is a 501 (c)(3) nonprofit organization. All donations are tax deductible to the full extent of the law.
You can make a gift in the following ways:
SINGLE GIFT
A gift of any amount enables CHAD to continue offering affordable housing at below market rents to hardworking individuals and families who are struggling to help themselves in our communities. Moreover, your gift helps CHAD to cover the fair market costs in maintaining our properties in accordance with CHAD-certified standards. There are several options for making an Outright Gift. Please refer to the page entitled "Giving Options" for more details.
Gift By MAIL: To use a check, please download the attached form, complete the required information and send it to the following address:
CHAD Department of Resource Development
531 E. Roosevelt Rd., Ste 200
Wheaton, IL 60187
Gift By CREDIT CARD: To use a credit card, please go to the "Donate" button below where you can securely donate online or download the attached form.
MONTHLY GIFT
CHAD offers a monthly giving program that allows you to spread out your donation over time to make it easier on your budget. You can securely set up a pledge online and have your gift automatically donated to CHAD every month
Download the Individual Donation form.
Download the Corporate Donation form.
HONORARY / MEMORIAL GIFT
Honorary & Memorial Gifts are a way to pay tribute to an individual's life and show how they live in your heart while supporting our mission and investing in a valuable community resource. When CHAD receives an honorary or memorial gift, we notify family members to advise them of the gift. All donation and recipient information may be found in the Honorary/Memorial Donation form below. The names of donors and those recognized are published in our Newsletter and Annual Report.
Download the Honorary and Memorial Gift form.
IN-KIND GIFTS
In lieu of monetary donations, CHAD will also accept donated in-kind gifts of either goods or services.
Download the In-Kind Gift form.
Donate Services to Offset Costs, such as:
Spring/Fall clean-up of landscaping on CHAD-owned properties
Cleaning and painting of common areas in apartment buildings
Repairs and general maintenance
Donate Goods to Offset Costs, such as:
Paint and accessories
Flooring, including tile, carpet, laminate and vinyl.
Cabinetry, including kitchen and bath cabinets.
Lighting & Electrical
Windows/Doors
Plumbing Fixtures, including sinks, toilets, faucets
Roofing materials
Landscaping plants and materials
Household appliances, including refrigerators, ranges, dishwashers
Hot water heaters
Thru-the-wall air conditioner units
Commercial coin-operated washers and dryers with money boxes
Mulch, Pavers, Trees, Shrubs, Perennials
Silent Auction items for our fundraising events
PLANNED GIVING
Planned gifts are referred to as such because they require planning, negotiation and counsel. These type of gifts may include bequests, charitable gift annuities and charitable remainder trusts, among others. Please refer to the section Giving Options for further information.
WORKPLACE GIVING
Automatic Payroll Deductions: If your employer engages in workplace giving and has an automatic payroll deduction program, you may be able to designate your payroll-deducted donations directly to CHAD. Please check with your employer to see if CHAD is included on your company's list of eligible nonprofits.
Employee Matching Gifts: Employee Matching Gift programs are workplace giving programs where companies may double or triple donations made by employees to nonprofit organizations. Check with your employer to see if they will consider matching your gift to CHAD.
Annual Giving Campaigns: While many companies recognize that employee engagement is impacted by an ongoing, year-round giving strategy, there are many companies who prefer to give one sizeable contribution on a seasonal annual giving campaign. CHAD's annual giving campaign begins in the October/November time period. Please check with your employer to see if they would consider a donation to CHAD's annual giving campaign.
Support CHAD
Please help provide affordable housing to more than 1,100 people each year.