Support us
CHAD's affordable rental housing helps families thrive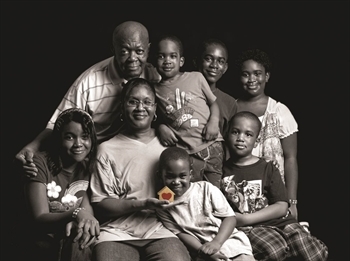 In 1983, organizers founded Community Housing Advocacy and Development (CHAD) as a 501(c)(3) nonprofit in response to a serious need for affordable housing for low- to moderate-income residents of Chicago's Western Suburbs.
CHAD is now the largest nonprofit provider of affordable rental housing in Chicago's Western suburbs with over 400 dwelling units in 30 communities across DuPage, Kane, Will and Cook counties. The organization provides housing for more than 1,100 people each year and owns housing of all types and sizes, including 56 single-family houses, 282 apartments, 10 duplexes and 48 townhomes. Youth comprise nearly 50 percent of CHAD's total residents. Single mothers also lead more than half of CHAD households.
CHAD helps individuals and families survive on low to moderate wages by providing safe and affordable housing priced below market-rate rent. Many of our units are $300 to $400 below market and are in desirable areas near public transportation, schools, jobs, shopping, health care and recreational areas.
Support CHAD
Please help provide affordable housing to more than 1,100 people each year.