NEWS BRIEFS
2016 DuPage Human Race (5k/Walk)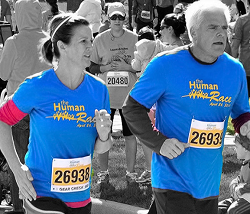 Please join Team CHAD on April 30th in the DuPage Human Race. This 5k run / 2 mile fitness walk will raise money for 60+ organizations serving DuPage County.
Register today and be sure to specify CHAD as your charity. 50% of your registration fee will go directly to CHAD plus 100% of any fundraising that you do.
CHAD Receives 2015 Best of Wheaton Award
We are honored to have been selected for the 2015 Best of Wheaton Award in the Residential Buildings category by the Wheaton Award Program.
Read the 2015 Best of Wheaton press release for more information.
CHAD is a Guidestar Silver Level Participant

CHAD is now ranked as a silver level Guidestar participant, demonstrating its commitment to transparency. The Guidestar Exchange allows nonprofit organizations, such as CHAD, to regularly update information to Guidestar. It provides richer and broader information about our services, impact, finances and people, for the benefit of our supporters.
Find a home
CHAD has over 400 housing units of all property types in 29 communities across DuPage, Kane and portions of Cook and Will counties in northeastern Illinois. Properties include apartment homes, condominiums, duplexes, town houses, and single family homes.
Support CHAD
Please help provide affordable housing to more than 1,100 people each year.
Email updates
Join our list to receive announcements, news, and updates.
Latest news
February 29, 2016
November 24, 2015
September 30, 2015