Rental Criteria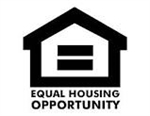 CHAD is committed to Equal Housing Opportunity for all applicants and we comply with the Federal Fair Housing Act. CHAD does not discriminate on the basis of race, color, religion, sex, handicap, familial status, national origin or age. To be eligible to rent from CHAD housing, all applicants must meet certain income and other rental criteria based on the funding restrictions for each property and CHAD's additional criteria.
INCOME:
CHAD requires each member of an applicant household who is 18 years of age or older to provide documentation to verify their income for three (3) consecutive months prior to the application date.
Acceptable sources of household income are listed below.
ACCEPTABLE SOURCE OF INCOME
DOCUMENTS TO BE PROVIDED BY APPLICANTS
Wages, Salaries, Commissions, Tips, Bonuses, Over Time

Ninety (90) days of current consecutive paystubs.
If self-employed, see business income below.

Business Income (if you are self-employed)

Copy of CPA prepared financial statements, consisting of a Profit & Loss statement and Balance Sheet for the business.
1099 Tax Form for self employed.

Interest and Dividends

Last 3 months of bank savings passbook or statements showing interest
Copy of Certificate of Deposit reflecting interest amount
Dividend statement from bond holder or stock company

Social Security/Pension/

Insurance / Annuity Income

Copy of current year Benefit Award Letter or Proof of Income Letter signed and dated by the agency that states the amount, frequency and duration of the benefit

Disability Income

Copy of current year Social Security disability benefits statement that states the amount, frequency and duration of the benefit.

Welfare Assistance

Copy of TANF (Temporary Assistance for Needy Families) award letter signed by the agency.

Alimony/Child Support

If Court Ordered: Copy of Divorce or other court decree that states the amount and period of time which it will be received.

If not Court Ordered: Three (3) mos. of Bank statements showing receipt of such payment and copies of most three (3) mos. of recent checks.
Child Support Disbursement statement

Housing Choice Voucher

Copy of the Housing Choice Voucher Move-In Packet and the Voucher Sheet.
Please note: If HCV voucher is expiring in less than 30 days, the application process may exceed the timeframe. If this occurs your rental application may be cancelled due to the voucher expiring.

VA Benefits

Copy of Benefit Award Letter or Proof of Income Letter signed and dated by the agency that states the amount, frequency and duration of the benefit.
RENTAL HISTORY
Applicants are responsible for providing information containing the names, addresses and telephone numbers of landlords with dates of tenancy for the previous two years. Rental history must be verified from unbiased sources (no family member or relative). Recent military veterans may have the residential rental history requirement waived with proof of military service.
Rental History will be reviewed for the following
Positive references from previous landlords indicating no prior evictions over the past three (3) years. Landlord references must reflect a willingness to rent to the applicant again.
No outstanding debt owed to any landlord and good payment history
No current 5-day Notices to Vacate
If you have ever been evicted or in the process of being evicted and/or sued for any lease violation, we may reject your application. If you have a poor payment history, we may reject your application.
CREDIT HISTORY
In general, an applicant's credit record should be satisfactory. To determine satisfactory creditworthiness, CHAD will obtain a credit report from a Third Party Vendor. Credit History will be reviewed for the following:
Bankruptcy: Any bankruptcy must be discharged. Applicants will need to provide a copy of bankruptcy court discharge papers as part of the application process.
Payment history: Credit card or loan payments showing occasional late payments of no more than 30-59 days may be acceptable, provided the applicant can justify the circumstances.
Payments more than 60 days or more in the last 24 months may be cause for denial of the application.
Outstanding debt or judgments owed to any landlord: Any outstanding debt to a landlord or property management company will result in denial of the application.
Collection Activity: No outstanding utility collection debt will be accepted. Collection activity under $10,000 within the last two (2) years will not automatically result in the denial of the application. However, CHAD will require additional funds for the security deposit, depending on the amount of the collection activity. For applicants whose collection activity is due to a mortgage default or foreclosure, CHAD will allow collections to exceed $10,000. Medical collections will be disregarded. Student loan default may or may not be considered, depending on individual circumstances.
| | |
| --- | --- |
| Unpaid Collections | Amount of Security Deposit |
| Less than $1,000 | 1 month's Rent |
| $1,000-$4,999 | 1.5 months' Rent |
| $5,000-$10,000 | 2 months' Rent |
| >$10,000 (foreclosure only) | 2 months' Rent |
CRIMINAL HISTORY
CHAD conducts a criminal background check from a Third Party Vendor on all applicants as part of the application process. Felony convictions will disqualify an applicant. Misdemeanor or Gross Misdemeanor convictions may disqualify on crimes against persons, property or drug-related illegal activity.
CHAD does not rent to any applicant or member of the applicant's household required to register as a sex offender.
The following list of felony offenses are cause for automatic rejection.
Homicide
Sex crimes/Indecency with a child/Lewd behavior
Terrorism
Kidnapping
Organized crime
Arson
Acts of violence and assault/battery
Burglary
Robbery
Prostitution
Stalking
Sale/Manufacture of Drugs
Theft by check/Fraud
Use of weapon of any kind
Certain exceptions for items 8-14 may be considered if the applicant or member of the applicant's household who intends to occupy the housing unit, if:
The offense occurred more than 5 years prior to the date of application without subsequent history of criminal activity and other processing information supports approval.
The individual is able to provide documentation that indicates his/her successful participation in counseling or rehabilitation program specifically related to the criminal activity, and other processing information supports approval.
REASONS FOR DENIAL
Applications can also be denied for the following reasons, including but not limited to:
The household income does not meet the minimum income requirements.
The applicant or members of the applicant's family that intend to reside in the unit have an unsatisfactory rental history.
The applicants or members of the applicant's family that intend to reside in the home have negative criminal or credit background checks.
The application contains fraudulent information, or the application is not truthful or complete.
The applicant cannot or does not provide documentation to verify their income or other required information when due.
The applicant fails to respond to any inquiry in a timely manner.
The applicant is non-cooperative or abusive with the CHAD staff and/or property managers
The applicant changes address or other contact information without informing CHAD in writing.
The applicant, once approved, fails to rent in a timely manner.
APPEAL PROCESS
Should CHAD deny your application and you believe that the information upon which the denial was based is incorrect, or if you have additional information that was not considered during the review of your application, then you may request an appeal of the decision. An appeal must be submitted in writing within 14 days of the date of the denial letter. The request must include a letter from the applicant that states the reasons for the appeal and new supporting documentation from an independent third party. The information must be verifiable by CHAD staff. A written decision will be provided within two weeks. Please note that housing units are NOT held during the appeals process.
SCREENING SERVICE
All household members that are 18 years and older will be subject to a background investigation by Western Reporting. We will obtain credit reports, court records (civil and criminal), and employment and rental references to verify all information put forth in the application for housing. In the event of an adverse action (denial of tenancy) , the applicant has a right to a free copy of the screening report issued by Western Reporting, if requested within 60 days, and upon written request, the right to dispute the accuracy of information provided by Western Reporting or by the entities the applicant discloses (employers, landlords etc.)
Support CHAD
Please help provide affordable housing to more than 1,100 people each year.