Rental policies
CHAD is an equal opportunity housing provider. We fully comply with the Federal Fair Housing Act. We do not discriminate against any person because of race, color, religion, sex, disability, familial status, national origin or age. We also comply with all state and local fair housing laws.
Housing availability policy. Rental units become available when they are ready to rent. A vacant unit will not be deemed available until it has been cleaned and prepared for a new resident.
Occupancy standards: All of CHAD's properties have occupancy standards. Occupancy standards are determined by several factors including the type of unit to be rented, square footage and the number of bedrooms. Please note that municipal ordinances regarding occupancy will vary by town and may further restrict occupancy. If the unit occupancy drops below the minimum or exceeds the maximum, then the affected household may be required to transfer to another unit or vacate the property.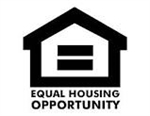 Support CHAD
Please help provide affordable housing to more than 1,100 people each year.