Did you see us at Warrenville Summer Daze?
News release (Thursday, August 18, 2016)
Did you see us at Warrenville's premier summer event, Warrenville Summer Daze? Carnival rides for the kids (big and small), a car show, live entertainment, a battle of the bands, and much more.
What a great way to celebrate summer in one of the communities that CHAD actively supports. We gave away a lot of t-shirts and school supplies. Thanks to everyone that stopped by to say hi!
Special thanks to Rosemarie Montanez and Pam Broniatowski of CHAD's property management team for working our table.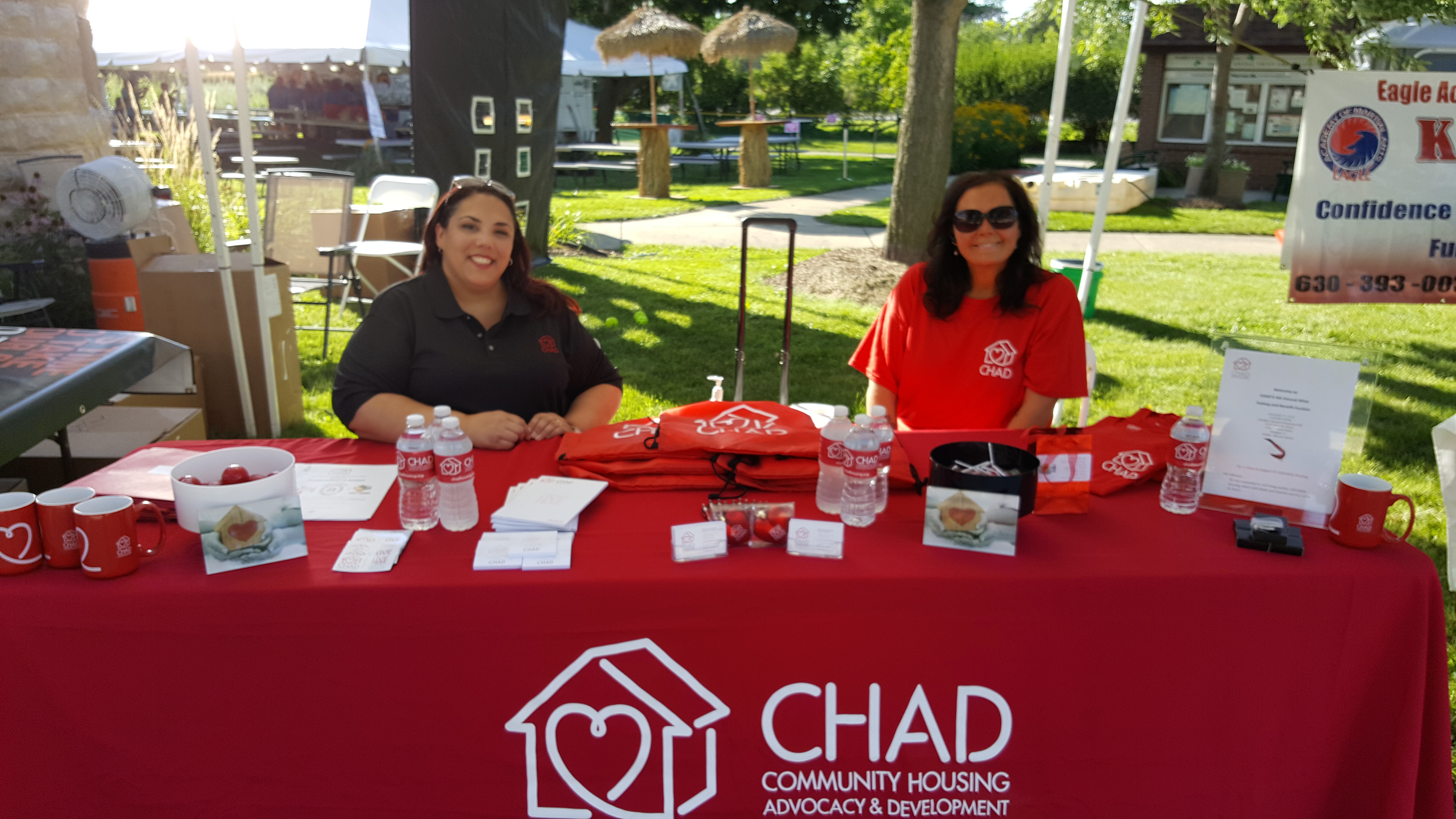 Support CHAD
Please help provide affordable housing to more than 1,100 people each year.
Email updates
Join our list to receive announcements, news, and updates.