3rd Annual CHAD Uncorked Wine Tasting & Benefit Auction
News release (Wednesday, September 30, 2015)
Tip A Glass In Support Of Affordable Housing
When: November 13, 2015
Where: Katherine Legge Lodge, Hinsdale, IL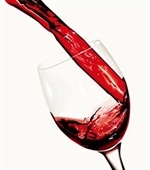 Community Housing Advocacy and Development will host our 3rd Annual CHAD "Uncorked" Wine Tasting & Benefit Auction on November 13, 2015, at The Katherine Legge Memorial Lodge in Hinsdale. As one of the many businesses in the DuPage County area.
Our Benefit will be a delightful evening of hors d'oeuvres and special wine tastings, accompanied by a silent auction, raffles and entertainment. Our financial goal is to raise over $15,000 to support CHAD's mission of providing affordable housing throughout the DuPage area. Helping more than 1,100 hardworking individuals and families find affordable housing is a life changing opportunity.
For further details or to purchase tickets to our 3rd annual Uncorked event
Support CHAD
Please help provide affordable housing to more than 1,100 people each year.
Email updates
Join our list to receive announcements, news, and updates.