CHAD selected to participate in Community Trees Display at the Robert R. McCormick Museum at Cantigny Park
News release (Monday, December 1, 2014)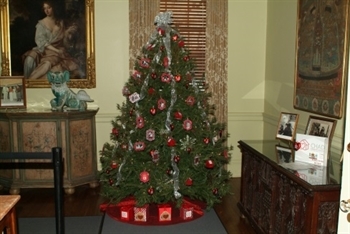 Wheaton, IL – Community Housing Advocacy & Development (CHAD) CHAD has been selected, along with six other non-profit organizations, to participate in the Community Trees Display at the Robert R. McCormick Museum at Cantigny Park in Wheaton, IL. The CHAD board and staff will be decorating a tree in a manner that reflects the mission of the organization and will receive a $2,500 donation from the McCormick Foundation. In addition, CHAD has the opportunity to obtain a second matching donation of $2,500 from the McCormick Foundation if its tree is chosen by visitors to the museum as their favorite tree.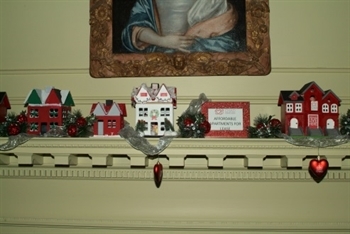 "We sincerely thank the Robert R. McCormick Foundation for selecting CHAD to participate in this wonderful event that honors the philanthropic legacy of Colonel McCormick" stated Brian Worth, Executive Director. "We encourage all of CHAD's supporters, volunteers, community partners and the public to visit the McCormick Museum Christmas Tree display during the holiday season. We would also be honored to garner your vote for CHAD as your favorite tree.

All funds will be used for general maintenance of CHAD's inventory of over 400 housing units so that we continue providing hardworking individuals and families with the ultimate gift of stable and permanent housing.
The trees will be on display between November 25th and December 30th on the days that the museum is open. The McCormick Museum hours in November and December are 10:00 am to 4:00 pm, Tuesday-Sunday, with visits by free guided tour. Parking is $5. In addition, the museum will host a special Open House from 5:00-8:00 pm during Cantigny's Celebrate the Season Holiday Festival on Saturday, December 6th.
Support CHAD
Please help provide affordable housing to more than 1,100 people each year.
Email updates
Join our list to receive announcements, news, and updates.